Reviews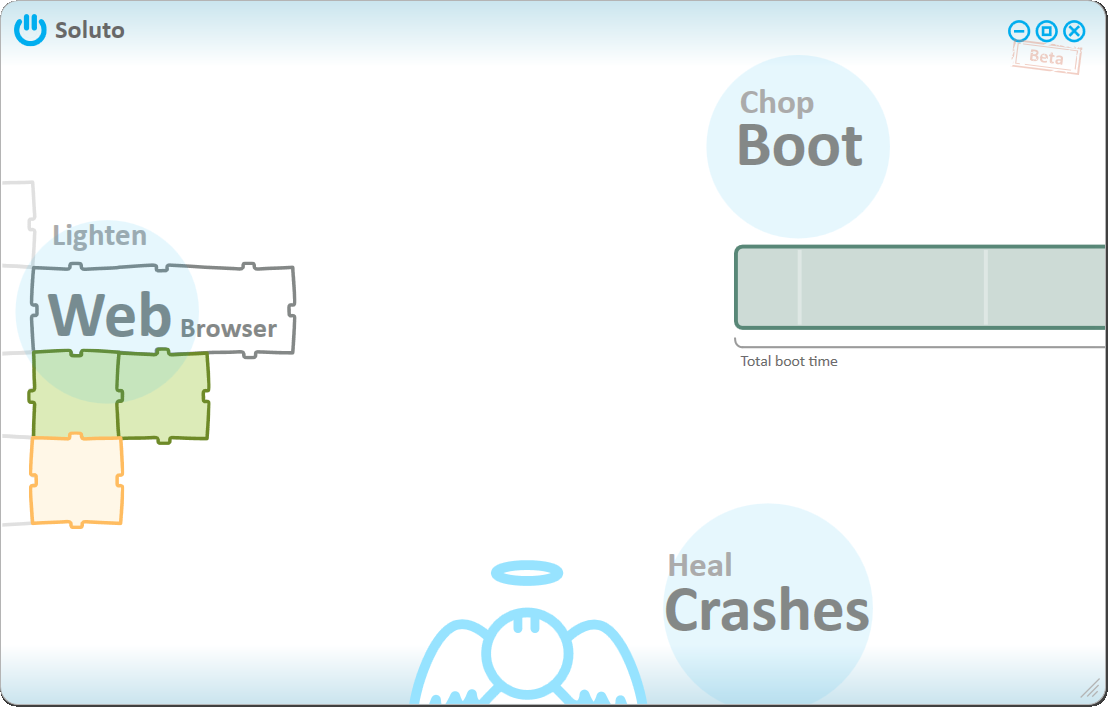 Remember our first review of Soluto where we took you through the installation procedure, improving your boot time and what PC Genome might be? Soluto has released two new features this week, we are going to check them out and tell you what PC Genome really is about!
Never heard of Soluto before or are you new to it? Let me give you a summary:
Soluto's goal is to bring an end to the frustrations PC users encounter, with transparency, killer technology, and the wisdom of the crowd. Soluto's software combines low-level technology with collective wisdom to detect PC users' frustrations, reveal their causes, and learn which actions really eliminate them to improve user experience.
You should already know the boot feature from last review and there were only some minor changes there so in fact it means that you can now "chop" it, let's instead see how we can "lighten" your web browser and "heal" those annoying crashes.
Soluto bills itself as "anti-frustration software." At the moment it is simply a rather elegant Windows start-up program manager, but what sets it apart is that simple elegance and the wealth of information and options that it gives to the user.  There is also an intriguing peek at the future of Soluto in their PC Genome Project.
The Soluto website itself is pretty minimalistic, giving you only as much information as you need; a "download" link, an quick video description, and a couple of recommendations from users are all that grace the page past the obligatory logo and title bar style navigation buttons.