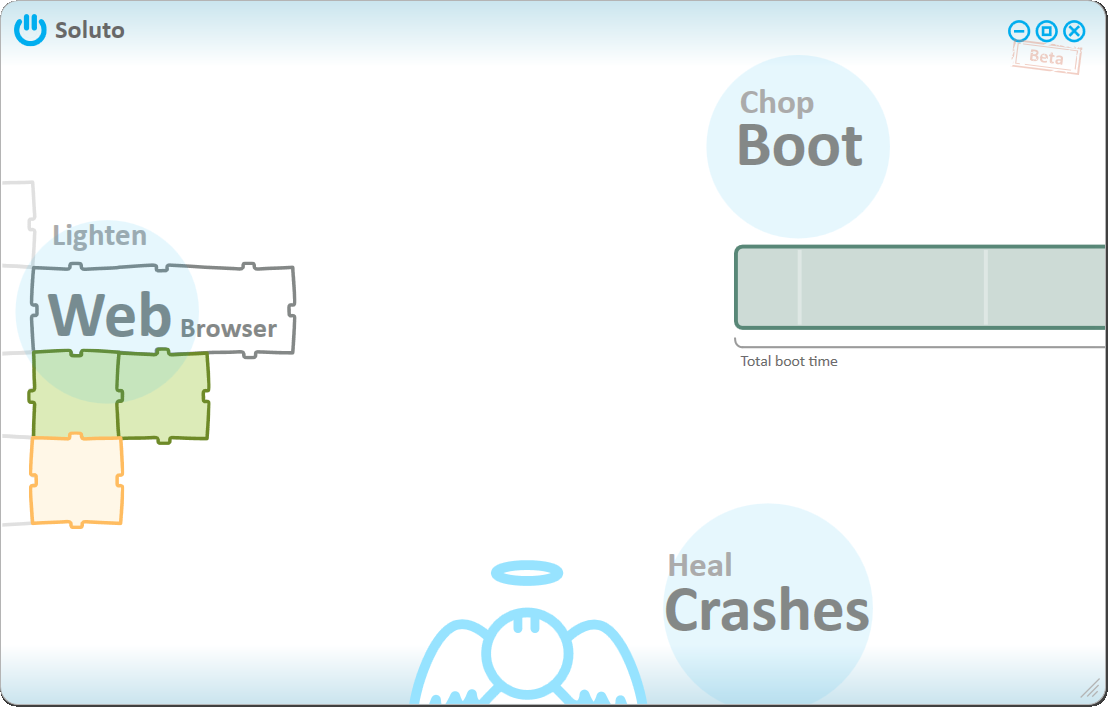 Remember our first review of Soluto where we took you through the installation procedure, improving your boot time and what PC Genome might be? Soluto has released two new features this week, we are going to check them out and tell you what PC Genome really is about!
Never heard of Soluto before or are you new to it? Let me give you a summary:
Soluto's goal is to bring an end to the frustrations PC users encounter, with transparency, killer technology, and the wisdom of the crowd. Soluto's software combines low-level technology with collective wisdom to detect PC users' frustrations, reveal their causes, and learn which actions really eliminate them to improve user experience.
You should already know the boot feature from last review and there were only some minor changes there so in fact it means that you can now "chop" it, let's instead see how we can "lighten" your web browser and "heal" those annoying crashes.
Lighten your web browser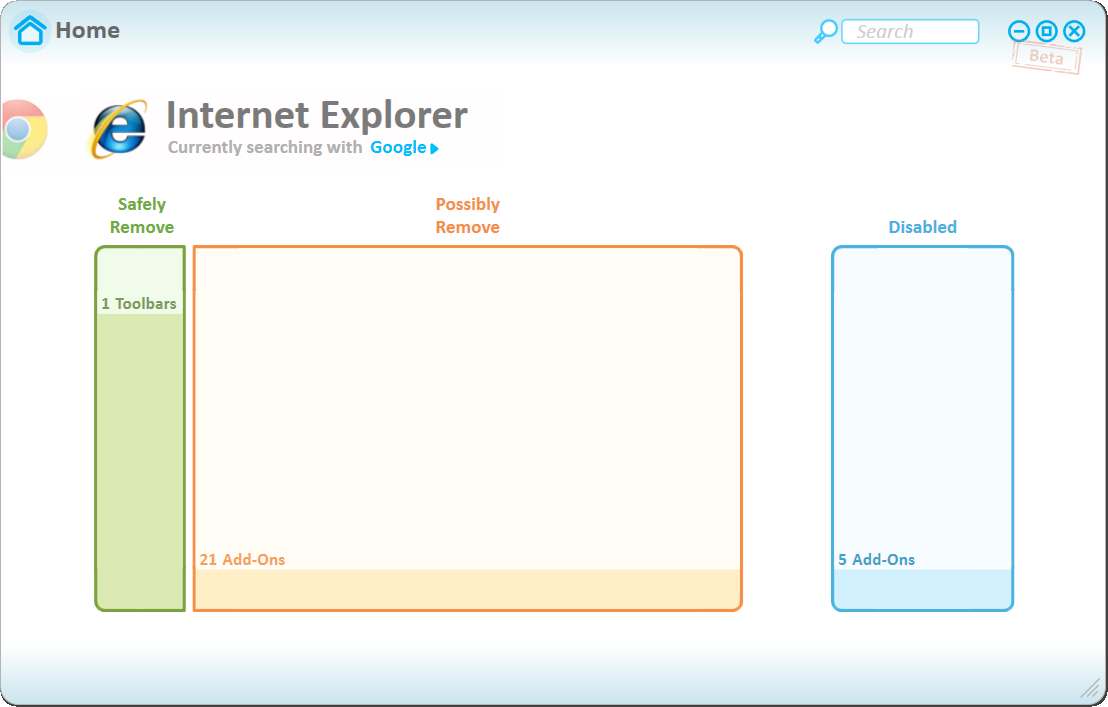 This feature shows you which toolbars, add-ons and plug-ins are 'riding' on your browser, what they do, and what they look like. It helps you to easily remove unneeded ones, making your browser faster and more stable, and shows you whether other users chose to keep them or disable them.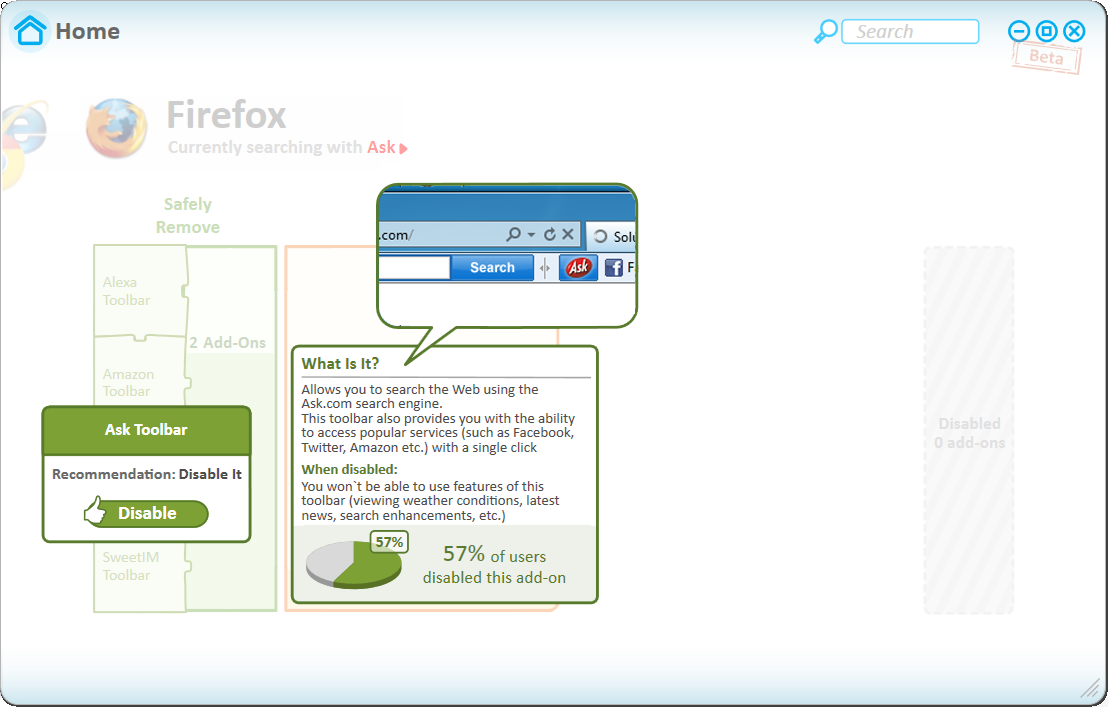 It also lets you revert back to your search provider of choice in case it was 'hijacked'.
Healing those annoying crashes
Remember that annoying moment, when in the middle of a humorous cat video your Firefox suddenly crashes? Or well, during a more productive moment then, perhaps? It looks like…
Well, at least if you have a debugger installed but you kind of get the point. If you aren't comfortable with debugging you are left with waiting, and waiting and waiting for a solution to become available. But Microsoft isn't going to troubleshoot Mozilla's browser, they might forward the crashes if they are frequent but that's that.
So, what can we do about this? Pray for the angels to come up with something better…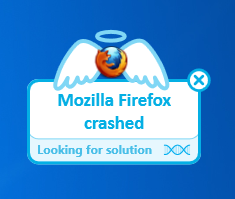 Already looking for a solution, interesting…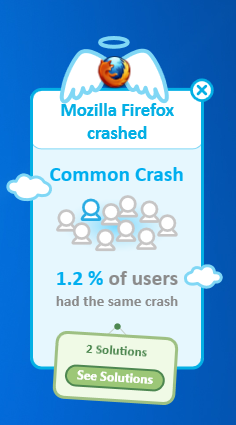 Ah! I'm not alone…
This feature changes the way you experience application crashes (that is, when applications unexpectedly 'die' and prompts Windows to send 'Crash Report' dialogs), analyzes application crashes against tens of millions of crashes already collected, and provides solutions to prevent them from recurring.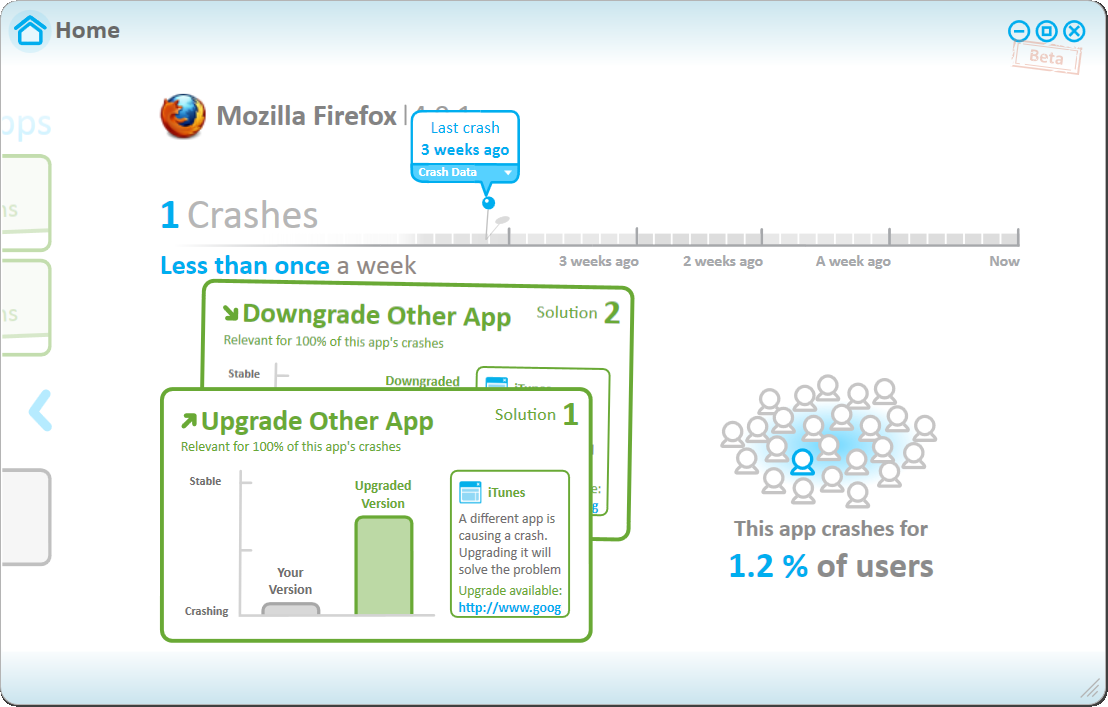 There we go, two suggestions that could actually help. Because they worked for others and the crashes were very similar. And now we can go and fix some other crashes…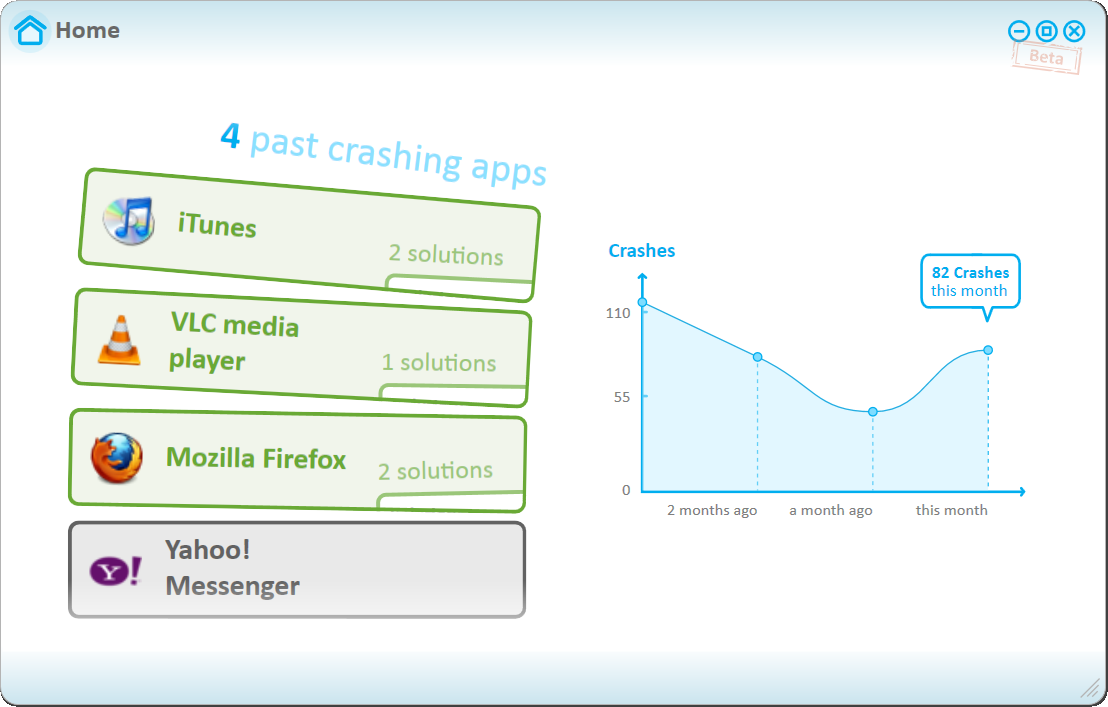 So, that was what PC Genome was for?
Well, the Soluto team has let us know it is a lot more than this…
Anonymous technical data is gathered and sent to Soluto's PC Genome, a one-of-a-kind knowledge-base containing statistical insights about PC software and hardware behavior, as well as remedies to alleviate PC usage frustrations. By bringing this information to light, the PC Genome will help consumers and vendors alike. This knowledge-base is built automatically through the usage of Soluto software, for the benefit of all PC users.
And looking at the means what Soluto can do this knowledge-base seems to be all-inclusive…
Soluto employs innovative low-level Windows kernel technologies to identify what users are asking their PC to do, and what their PCs do in return. Soluto is able to pinpoint and analyze what resource obstacles stand in the way of users' desired actions. These can be I/O issues, network issues, resource locking, and so on.

Soluto uses the same technologies to determine which actions users took that had a positive effect on their computing experience. For example, pausing certain processes and reconfiguring certain applications can dramatically improve the behavior of a particular piece of software.

Soluto employs another set of innovative algorithms to determine which remedies will have a positive impact on each Soluto user's unique PC system. These remedies are then shared with other relevant Soluto users.
By the looks of their website, it is still showing the "Coming Soon" screen we saw last time. I'm going to take a bet it's going to let you browse in the knowledge-base, but time will tell…
Conclusion
Known before as a boot manager, Soluto now provides us with more cool features to simplify solving our computer frustrations. I would recommend you to download Soluto and check it; feel free to comment about the product below and suggest it to your fellow Super Users and others for which it could be really useful… 😉